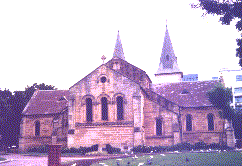 Facts and Historical Information
Parramatta, is Australia's second oldest settlement - Sydney being the first. Parramatta is often referred to as the "cradle city" due to its significant farming contribution to help feed the whole colony. Events which happened first in Parramatta include the first:
successful farm; train line to Sydney (1855); woollen good manufactured; recorded race meeting (1810); agricultural society; vineyard; public fair; ferry (1789); jail; plough used; legal brewery; land grant; orchard; woollen mills; tannery.
Parramatta was founded on 2 November, 1788, first named Rose Hill, later changed to the Aboriginal name of Parramatta, meaning "the place where the eels lie down." The first market was started in 1792 and sold grain, fish, poultry, livestock, wearing apparel and other articles. Parramatta Town Hall now stands on the original site.
The first land granted in Australia was to James Ruse, and was called Experiment Farm. James Ruse was the first "free" farmer. He grew wheat, maije and corn.
Today, Parramatta is the geographic and demographic centre of greater Sydney. It is Sydney's second most important Commercial and Retail CBD.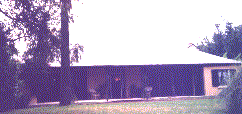 Parramatta was originally home to the Dharug Aboriginal tribe who had inhabitated the area for more than forty thousand years before British settlement in 1788.
Parramatta has one of the finest and most important collections of colonial architecture, including Old Government House, Hambledon Cottage, Elizabeth Farm House, Experiment Farm and many others.
Parramatta's local government population is 137, 200. It is the regional centre for Greater Western Sydney's 1.3 million people.
It is 24 kilometres to Sydney (35 minutes - 60 minutes depending on time of the day)


© 1997 - present. Australian Media Pty Ltd. All Rights Reserved.
Please read our Legal Statement and Privacy Policy.